Thermoplastic Polyurethane (TPU)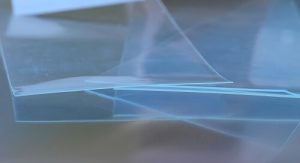 Thermoplastic Polyurethane (TPU) is a thermoplastic based on Polyether (Polyether-Polyurethan good against hydrolysis and microbs) or Polyester (Polyester-Polyurethane; good against oil and grease). Polyether is used mainly for outdoor purposes while the Polyesther TPU is used in mechanical engineering or automobile industry.
Through it's high elasticity and tear strength this material can be a substitute for many other plastics as this material can be recycled very good. The surface hardness, mostly shown in shore A can vary a lot if there is usage of different granules or mixing additives. In many cases the hardness is at about 85 Shore A. Thermoplastic TPU'S are highly wear resistant (sometimes even higher than PE UHMW), and in many cases UV stabilized and have FDA conformity. Ultrasonic welding is possible with Polyether-PU. Both types are usually good for lower temperature areas and have a good recovery behaviour after bending.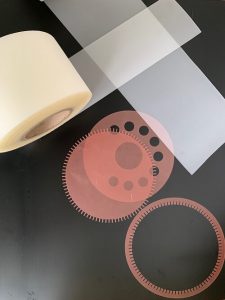 Properties of the TPU:
highly wear resistant
Good for bending usage
High flexiblity as the material is good for many temperatures
good recovery behaviour
Good against hydrolysis and microbs
weatherproof
good against oils, fats and solvents