Polyethylene semis and finished parts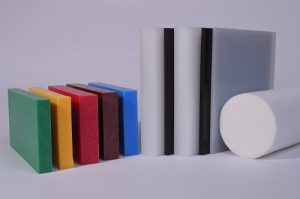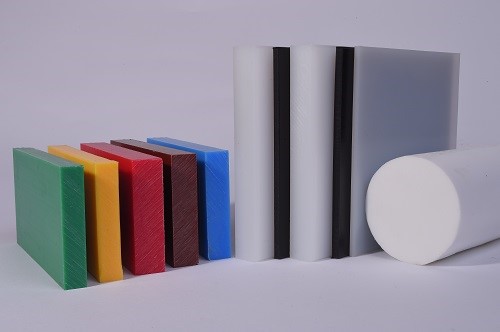 Polyethylene ( Shorten: PE ) is a very light and potent plastic in the range the we are offering. Semis made of PE as sheets or round bards or even finished parts are very wear resistant, slippery, resistance against cold temperatures and also very strong against acids and lye's. Additionally they can be milled really easy and don't absorb water  (non-hygroscopic).
The main purpose of the PE is set by its molecule length. If the length is longer the material gets better technical values.  Our material starts at about 300.000 ( called PE HD, PE 100 or even PE300). This material already offers good technical values and can be weld easily.
At PE500 ( or PE HMW with a molecule length of about 500.000 ) the welding abilities sink harshly but the wear resistant and impact strength go up rapidly!
PE1000 ( or PE UHMW / RCH1000 with a molecule length of about 1 up 17 Million ) is the PE with the best technical values. This material offers the best impact strength, wear resistance and resistance against lye's and acids! There is no other material on the market with a better price-performance-ratio.
Additionally PE can be enhanced with additives for even more applications. A electric conducting grime can be used to absorb water and following the material is electrically conductive. Mixed in glass increases the wear resistance, an UV-stabilizer can be used for UV-stability while a mixed in oil will increase the gliding and a mixed in BOR while increase the ray ban.