Polyethylene Wear Resistant (PE WR)
PE Wear-resistant - Technical data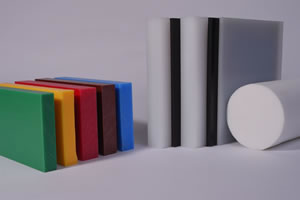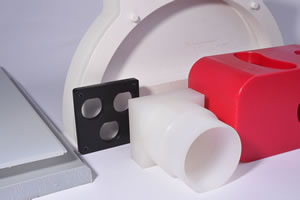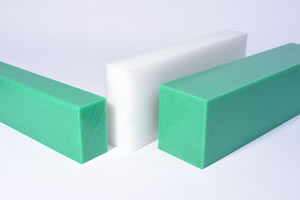 Semi-finished products such as plates, round bars and machined finished parts made of wear-resistant PE.
We offer pressed sheets made of polyethylene with thicknesses up to 280 mm without blowholes and with low stress, due to the production process, as well as blanks and molded parts / technical plastic parts (milled parts, turned parts) made of polyethylene sheets or round bars. In contrast to extrusion sheets, pressed sheets are less stressed and more suitable for machining, but have a price disadvantage compared to extrusion sheets due to the more complex production process.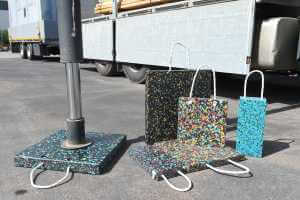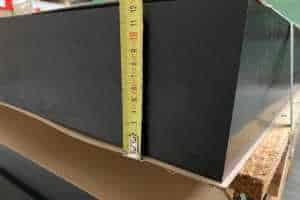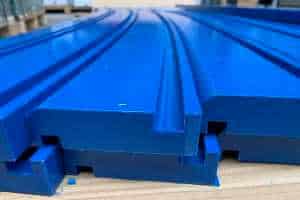 PE Wear-resistant: The material - technical properties
Polyethylene (abbreviation: PE UHMW, PE HMW) is an engineering plastic (thermoplastic) that is very easy to process. Like all PE types, it has the second-lowest weight of all engineering plastics at approx. 0.95 g/cm³, and this alone offers a very interesting price basis. The moisture absorption of standard polyethylene is 0.0%, the modulus of elasticity is low at 800 N/mm², but the material is very attractive due to its high resistance to alkalis and acids, self-lubricating effect and easy plastic processing (cutting, milling, turning, water jet cutting, welding).
Especially PE UHMW with its sub-types and modifications is a very popular material for technical plastic parts in mechanical engineering subject to wear and abrasion (PE UHMW), as well as for linings in bulk material containers (bunker linings). On the one hand, it offers very low friction values due to its wax-like surface; on the other hand, it is a very tough and resistant material. To illustrate the abrasion resistance, producers of the raw material have developed a test in which a defined specimen is completely rotated in quartz sand for 24 hours and then the abrasion is determined on the basis of the abraded material. The following values were obtained :
| | | |
| --- | --- | --- |
| Material | lost volume | in % (measured value PE UHMW = 100%) |
| PE UHMW standard | 100 | 100 % |
| PE HMW | 330 | 330 % |
| PP | 440 | 440 % |
| PE HD | 600 | 600 % |
| PMMA | 1800 | 1800 % |
| POM | 700 | 700 % |
| PVC | 920 | 920 % |
| Steel ST37 | 160 | 160 % |
These values are certainly very special and not representative everywhere, because a different abrasion & sliding friction value must of course be determined for each sliding pair, but the test already shows the very good properties of the UHMW PE for very abrasive materials.

Purchase quantity and possible modifications
PE UHMW and PE HMW are available like the standard types in natural, green & black as standard and in almost all special colors. In addition, the sheets can be UV stabilized for outdoor use, or further additives can be added to achieve a higher wear resistance or an antistatic or electrically conductive effect. If you have any questions, please contact us, we will find a solution for you!
Do you want more information about PE Wear-resistant?
Please send us your questions in the form and we will get back to you.

Color
Natural

 

Pale green

 

White

 

Gray

 

Yellow

 

Green

 

Blue

 

Red

 

Black

 
Formats pressed boards ( material thickness 8 – 140 mm )
| | | |
| --- | --- | --- |
| 2000 x 1000 mm | 3000 x 2000 mm | 4000 x 2000 mm |
We will gladly cut your desired format from one of our standard formats!
If you have any questions, please contact us by phone or e-mail.