Polypropylene (PP)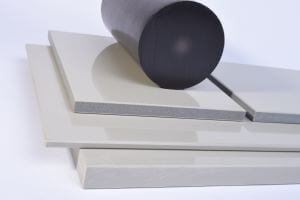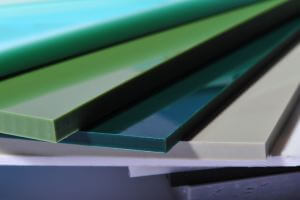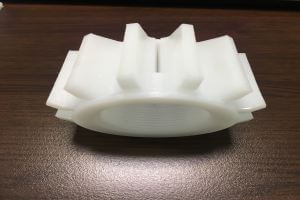 Semi-finished products such as sheets, foils, welding rods, round rods and finished parts made of polypropylene (PP)
We offer pressed sheets of polypropylene with thicknesses up to 280 mm, free of blowholes and with low stress, due to the production process, as well as blanks and molded parts / technical plastic parts (milled parts, turned parts) made of polypropylene sheets or rods. In contrast to extrusion sheets, pressed sheets are less stressed and more suitable for machining, but have a price disadvantage compared to extrusion sheets due to the more complex production process.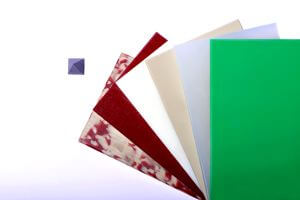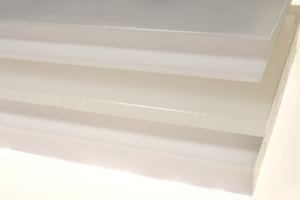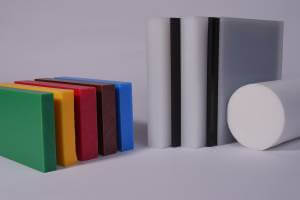 PP : The material - technical properties
Polypropylene (abbreviation : PP, PPH, PPC, PPCopo, PPs, PPel, PPast and others) is an engineering plastic (thermoplastic) that is very easy to process and, at 0.91 g/cm³, has the lowest weight of all engineering plastics, which by itself offers an interesting price basis. The moisture absorption of standard polypropylene is 0.0%, the modulus of elasticity is relatively low at 1,400 N/mm². However, due to its high resistance to alkalis and acids and simple plastic processing (cutting, milling, turning, water jet cutting, welding), the material is a very popular material in tank construction, plant engineering and ventilation construction, but is also widely used in other applications.

Inquiries about polypropylene
Delivery quantities of these polypropylene semi-finished products are as pressed sheets but  theoretically also single pieces, however, due to the minimum quantities of the raw materials to be purchased or mixed, usually a minimum quantity needs to be clarified. In the field of polypropylene extrusion sheets, the minimum quantities for polypropylene flame retardant are 10 sheets, for the other materials the quantity has to be agreed on a case-by-case basis, but not less than 1000 kg. For quotations on polypropylene sheets, blanks or molded parts, just ask us, we will be happy to provide you with an offer.
Do you want more information about PP?
Please send us your questions on the form below and we will get back to you.