Injection molding
Injection molding of a wide variety of materials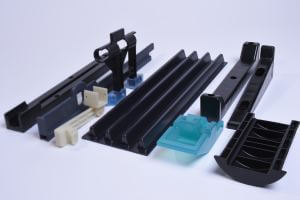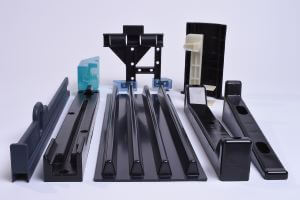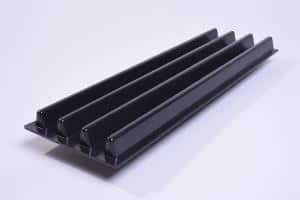 Inexpensive injection molding due to low costs
Do you have too large quantities for machining and too small quantities for normal injection molding ? Are the mold costs too high for you or do you have materials that cannot be injection molded ? Then we can offer you a process which, due to low mold costs, also allows smaller quantities (quantity > 2,000 parts) and the injection of more viscous engineering plastics. Here we rely on another production technology, which cannot be described in detail here, in which we can occupy an intermediate stage between machining (milling / turning) and conventional injection molding.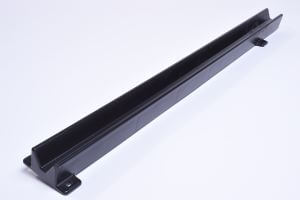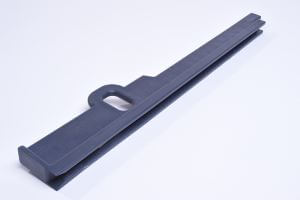 Processing of various viscous plastics possible
Our typical products are typically not very small parts, but are in a weight class from 50 g and can be somewhat larger in tolerance (no filigree parts with the highest tolerance possible). We sometimes use higher flowing plastics than in normal injection molding and can then fill them relatively high with inexpensive minerals or other materials for price reasons. It is possible to produce plastic parts with overmolding or even metal inserts.
We provide the service from part development, CAD drawing creation and printed prototypes (on demand) to pre-series sampling and series delivery
Do you want more information about injection molded articles?
Please send us your questions in the form and we will get back to you.

The materials we use include
Elastic materials :  Soft-PVC, PP/EPDM / TPE / TPU
Hard materials :         PE, POM, PA, ABS, PS, PP
Additionally high temperature resistant plastics
With or without metal insert , UV stabilized, filled with low cost materials for price reasons, fire resistant / flame retardant, 2 materials combined and many more.
Example tolerances for inexpensive molds :
Length up to 6 mm +/- 0,5 mm; 7-30 mm +/- 1 mm, 31-120 mm +/- 1,5 mm, 121 – 400 mm +/- 2,5 mm, 401-1.000 mm +/- 4,0 mm, 1.001 – 2.000 mm +/- 6 mm, 2.001 – 4.000 mm +/- 8 mm
Fields of application are e.g.
Load carriers in the automotive industry
Load carriers in general
Industrial parts such as brackets, gratings, etc.