Snow pusher
Snow pusher from the expert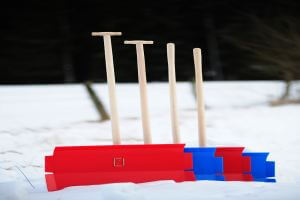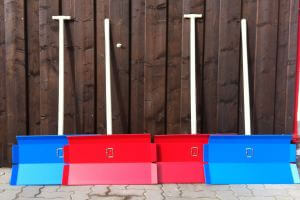 Snow pusher from STAR in stable design
With our snow pushers we would like to offer you a qualitative alternative to cheap snow pushers and snow shovels, with which snow pushing is only poorly possible. In a long period of preparation we have analyzed the existing product range of snow pushers and highlighted the problems and difficulties. We found out that most of the snow shovels are very good for snow shoveling due to the shovel shape and light weight, but some of them are very poor for snow pushing, which is again the main application of a snow shovel, as the name also says. Our snow shovels are designed for snow shoveling, already tested for many years and judged by the testers as good and recommended for the whole market, so now we also dare to take the step and introduce this snow shovel to you.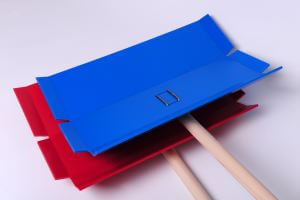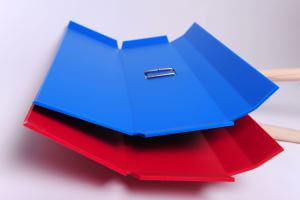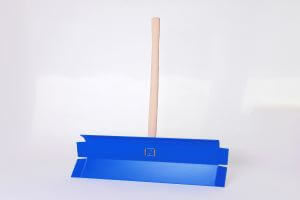 Stable snow pusher made of quality plastic for the most adverse conditions.
Our standard snow pusher consists of a snow pusher blade measuring 640 x 430 mm made of a plastic that is "indestructible" under normal snow pusher conditions, impact resistant even at -40°C, highly wear resistant. Snow sticks only under the most unfavorable conditions (almost never), quieter than most competitive models due to self-sliding effect of the material and due to a snow pusher edge formed from the material, which adjusts itself and can also be reworked if necessary. Uneven ground does not cause bending or damage to the snow pusher blade. For snow shoveling, the blade is shovel-shaped, but for snow shoveling, our snow shovel is only conditionally suitable due to the weight of just over 2 kg.
Want more information about snow shovels?
Please send us your questions in the form and we will get back to you.

THIS COULD ALSO INTEREST YOU!