Shooting range lining – Product range
After regulations there are 2 colours which are recommended. Our customers already choose different colours and we are very open minded in thsi situation. It's the same with the measurements of the sheets. We offer standard sheets but we are also able to provide special measurements after your wishes and needs!

pastel green (close RAL 6019)
Shooting-range guideline

agate-grey (close RAL 7038)
Shooting range guideline

signal green (close RAL 6032)
Standard STAR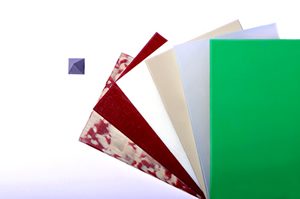 Our standards  (sheets ) are :
3.000 x 2.500 x 12 mm (cut after your wishes)

2.000 x 1.250 x 12 mm

2.500 x 1.000 x 12 mm

From this measurements we can cut after your wishes!

The thickness 12 mm is the most common and has the best experience for the customers but we can provide every thickness you want!