Shooting range – lining – reference
A small review from on of our customers
Dear Mr Arens,
as you may remember in April 2011 you delivered shooting range linings in pastel green for the Schützengesellschaft Tittmonig for 10 Shooting ranges. 
We just want to thank you again for the trouble-free and uncomplicated transaction!
The sheets have been machined with a sander to get a faint look and remove the shiny surface.
The result was good!
The shooting range is used again,  and our rifleman like the shooting range very much! The special green ( pastel green ) in the back is pleasant. 
Summarizing we are very pleased with the new look of our shooting range and we can recommend your sheets with a doubt!
We thank you for the nice cooperation and wish you all the best!
Schützengesellschaft Tittmoning
84529 Tittmoning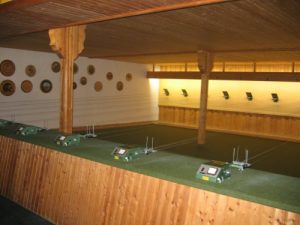 Shooting range before rebuilding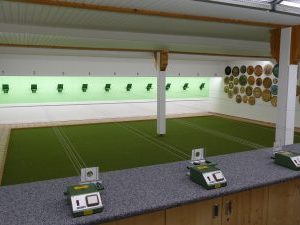 Shooting range after rebuilding
Schießstandauskleidung – Einbaubeispiel
The rifle club SG Kelheim-Affecking v.1922 were so nice to give us some pictures of the rework of their shooting range. Attached you find some nice and meaningful pictures.
SG Kelkheim-Affecking v.1922 choose a nature colored end barrier. Different colours are avaible too.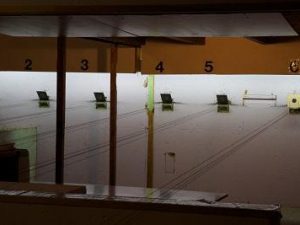 The shooting range from SG Kelkheim-Affeckining before the rework. A normal shooting range which was very damaged from the many bullets.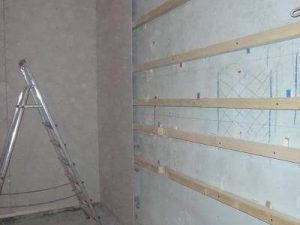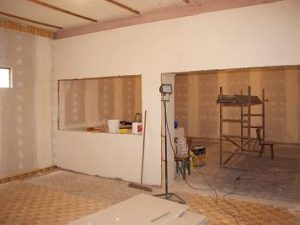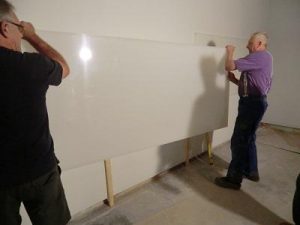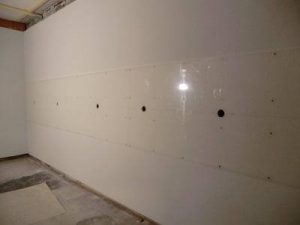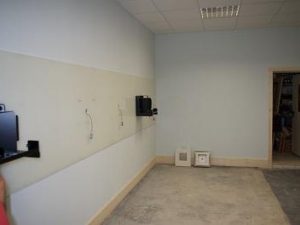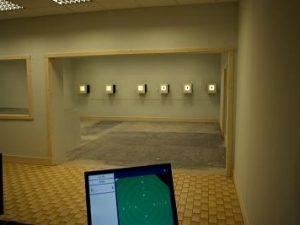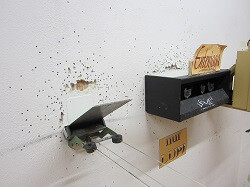 Schützenverein Tittmoning