STAR edging foil - Possible problems and their avoidance
Possible problems without our edging foil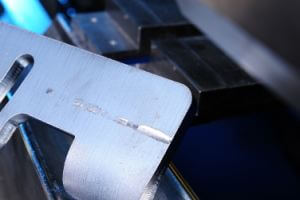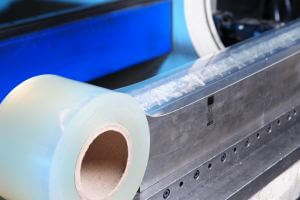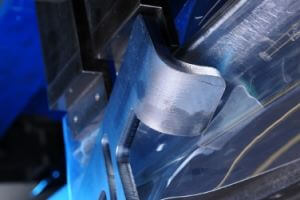 Possible problems without our edging foil
STAR edging foil is a high quality PU foil, tested under the most difficult conditions. STAR edging foil combines the quality of the highest quality edging foils available on the market with the prices of the cheaper, but far from durable, cheaper variants such as PVC foil. Try our press brake film and see how you can save time and money !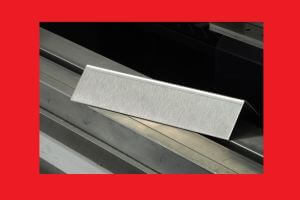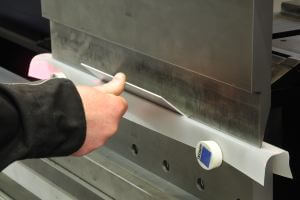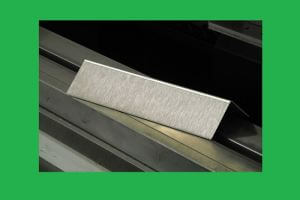 Reworking can be avoided
Avoid the following problems:
Scratches
Abrasions
Line formation & marks on the workpiece surface
Other bend marks
Time-, money- and labor-intensive reworking of the surface
Scratches on the tools

Water and chemicals - no problem for PE-HD
The moisture absorption of PE-HD is 0.0% (better than PA), the modulus of elasticity is a low 800 N/mm². However, the polyethylene is very resistant to chemicals (better than POM, PA, PVC) and easy to process (cutting to size, milling, turning, water jet cutting, welding (no evaporation as with PVC / PVC-U.).
In contrast to PE-UHMW and PE-HMW can be welded without problems) a very popular material for technical plastic parts with low weight in mechanical engineering, which are required to have good properties such as chemical resistance and elongation at break, and PE 300 is mostly used as a container construction material or in ventilation technology.
The sliding properties of PE HD sheets are lower than those of ultra-high molecular weight PE or PE HMW.