STAR edgebanding foil delivery program
Bending foil - delivery program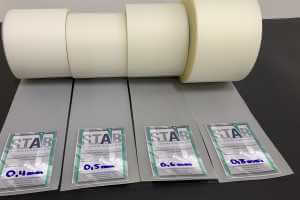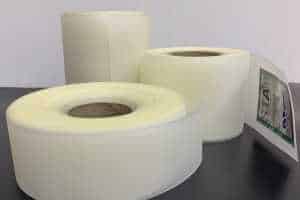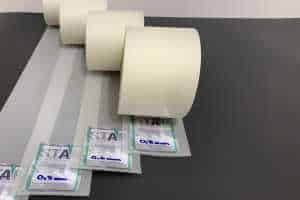 Quality from the experts
STAR edging foil is a high-quality PU foil, tested under the most difficult conditions. STAR edging foil combines the quality of the highest quality edging foils available on the market with the prices of the lower priced, but far less durable, cheaper variants such as PVC foil. Try our press brake film and see how you can save time and money!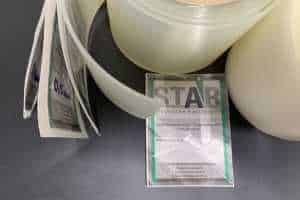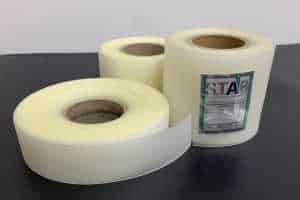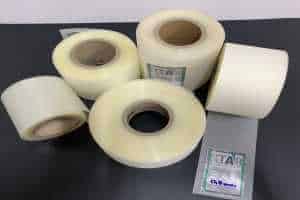 Advantages of the bending foil
During the bending of stainless steel, steel or even aluminum or other metals / non-ferrous metals, direct contact of the bending tool, the material to be bent and the die without appropriate protection of the material to be bent results in bending marks such as line formation, indentations or, in the worst case, scratches.
In order to prevent these, especially on visible parts, and to avoid expensive reworking or rejects, we
currently offer the highest quality variant with a clear PU film. This STAR AF Premium Bend film is very hard-wearing, tear-resistant, durable and optimally prevents these bend marks. In contrast to the lower quality PVC bending foil, the PU bending foil impresses with a longer service life and better protection of the parts to be bent. On request we can also offer PVC foil.


Delivery program of our STAR bending foil
Product name
Bending foil type STAR AF Premium Bend
Delivery form
Rolls in various thicknesses, widths and lengths
Advantages

Surface protection for sensitive materials
Suitable for stainless steel, aluminum and non-ferrous metals
Avoidance of bend marks
High running times
Avoidance or minimization of reworking
Highest tear resistance
High resistance to oils, greases and solutions
Wide temperature application range
Highest wear resistance
Easy to dispose of
Possible thicknesses, lengths, widths of our bending foil
Delivery program STAR bending foil type AF Premium Bend :
| | | | |
| --- | --- | --- | --- |
| 0,4 x 100 mm | 0,4 x 150 mm | Special width on request | Standard length 0,4 mm = 54 m |
| 0,6 x 100 mm | 0,6 x 200 mm | Special width on request | Standard length 0,5 mm = 45 m |
| 0,8 x 100 mm | 0,8 x 150 mm | Special width on request | Standard length 0,8 mm = 18 m |
| 1,0 mm | | New in offer | Standard length 1,0 mm = 30 m |
| 2,0 mm | | New in offer | Standard length 2,0 mm = 15 m |
Other thicknesses on request
Samples available on request